The RTT 21 day Program
Are you struggling or feel stuck?
Do you feel like you just don't know where or who to turn to for help?
Whether you feel your personal struggle is insignificant or major doesn't matter. It IS important.. because YOU ARE important.
Rapid Transformational Therapy, RTT for short, can help with a huge range of feelings and conditions. Whether mental or physical... pain is pain!
If you are suffering in any way, you will know it's not easy to navigate a way through. And the longer you suffer, the more it wears you down and begins to affect more and more aspects of life.
That is why we encourage you to read on and understand what Rapid Transformational Therapy could do for you. Then book a FREE Discovery Call with us so we can answer any questions you may have.
What is Rapid Transformational Therapy?
RTT is a hybrid mix of hypnotherapy, NLP, CBT and Neuroscience. It has been specifically designed to access and talk to the most powerful area of the subconscious mind. It can help 'reprogramme' thought processes and transform feelings, self-talk, and beliefs rapidly.
It was created to deliver real results quickly… and it does just that.
Our clients often see a dramatic change in their 'condition' after just one session, as this is backed up by a recording (created during the session) to listen to for the following 21 days – an essential element of the RTT programme.
What can RTT help with?
It would be far simpler here to actually list what it can't help with! Some of the main reasons our clients come to see us are:
Anxiety ∞ Depression ∞ Trauma ∞ Stress ∞ Worry ∞ Sleep issues ∞ Fears and Phobias ∞ Physical Pain ∞ Lack of Motivation ∞ Weight Loss ∞ Relationships issues ∞ Feeling lost or stuck
..and many, many more.
If you don't feel as though you fall into any of the above categories, please don't worry. RTT can help in many more areas of life than we could ever list. Book your FREE Discovery Call and we can answer all your questions and any concerns.
How does the RTT process work?
Step One
Either book your Free Discovery Call and/or book your RTT session.
Step Two
Listen to your pre-session recording. This prepares your mind by allowing it to become familiar to the relaxed feeling of hypnosis (through which you are awake and in total control) and to either Alison or Ray's voice.
Step Three
Attend your Rapid Transformational Therapy session, either over Zoom or in person. This session will last between 90-120 minutes. We don't work to specific time limits because the session is unique to you and so we always ask our clients to allow three hours.
Step Four
Listen to the recording of your RTT session each day for the next 21 consecutive days. This is a vital part of the therapy. We will check in with you three times over this period.
Step Five
Arrange a further RTT session if required.
Or
Live your fabulous new life which you deserve!
Our personal experience of RTT
Alison: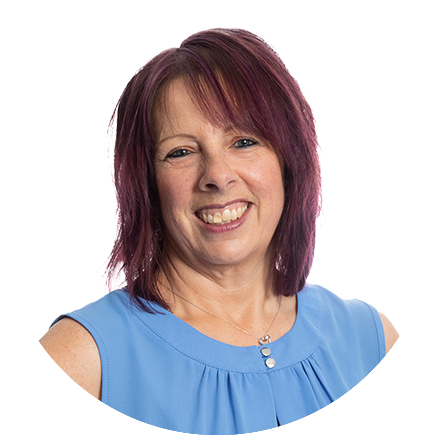 My personal experience of RTT has been mainly around weight loss. I always struggled with my size, shape and weight. I'd tried various diets during my life which helped for a short time but I only ended up putting all the weight back on plus a bit more beside.
I hated shopping for clothes as it made me feel disappointed and critical of myself.
Through this amazing therapy I learnt how to love and accept my body and understand how and why I was controlled by food. RTT gave me the power to have a better relationship with food which in turn has allowed me to shed over 2 stones in weight and drop 2 dress sizes.
I feel fantastic, healthy and slim for the first time in 30 years and I remain so over a year on. I'm still not a big fan of shopping but I can try clothes on now and feel proud of the way I look!
Ray: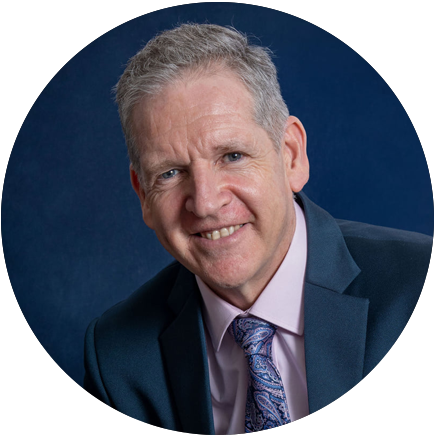 Have you ever suffered with depression… its not nice. I am proud that I have grown through the depressive times which I started to experience in my late teens.
Notice I don't say 'my depression', I've learnt that if its mine then its harder to let go!
Rapid Transformational Therapy (RTT) saved me. It taught me new beliefs and values about myself, especially in how to love the most important person in my life, ME!
Only from here can I love and help others. So here I am to help you.
How does Rapid Transformational Therapy differ from Hypnotherapy?
We are often asked how it differs from traditional hypnotherapy and the answer is simple; it does what it says on the tin.
It helps you transform your circumstances, whatever they may be, rapidly. Most clients want to feel different and change their lives now… not to have to visit a therapist longer term and take baby steps.
Because RTT is a combination of more than one therapy and is a much longer session than a hypnotherapy session, it is effective much more rapidly than most types of traditional therapy.
If you think Rapid Transformational Therapy can help you, book your FREE Discover Call today.